You know how it goes. Here we go again.
10. Justice – Audio, Video, Disco
Justice is back. Finally. And they're a lot funkier. Newlands is my favorite on this one.
9. Lykke Li – Wounded Rhymes
I am in love with Lykke Li. She croons all over the place on this record, and she covered Rick Ross's "Hustlin'" once. She gets an A in my book, as does this record. Also, check out the Beck remix of Get Some.
8. Tally Hall – Good & Evil
Tally Hall is a cutesy dorky indie pop band from Michigan. If you want some silly music to make ya smile a little bit, check this band out. I've liked them since my sophomore year in high school and had been waiting for their follow-up to their first album. Here it is.
7. Washed Out – Within and Without
Ernesto. Doing what he does. On Sub Pop. It's more produced. I'd say it has a thicker sound. I'm a fan.
6. Mogwai – Hardcore Will Never Die, But You Will.
MOGWAI IS LIKE REALLY REALLY DOPE AND SO IS THIS RECORD.
5. Drake – Take Care
As much as I make fun of Drake, I like this record. Even with the stupid hook to "Make Me Proud", and the weird vocal inflections on the pre-chorus to "Underground Kings", it's this high up on my list. I'm going to give most of the credit to Drake's producer, 40. If we could just remove the Birdman outro and the Lil' Wayne hook on HYFR it might be better.
4. Childish Gambino – Camp
It's no secret that I really like Childish Gambino/Donald Glover. I wanna see a music video to every song on this record. Speaking of music videos on this record, check out the "Bonfire" music video if you haven't yet. The end of "That Power" is really well written and performed. I'm also a fan of the 'suite' of "All the Shine"/"Letter Home". Suck it Pitchfork. Give Drake a Best New Music and not even give Childish Gambino a 2.0?
Alright.
3. Manchester Orchestra – Simple Math
It's not as bold as Mean Everything to Nothing. It's a little overproduced. But everyone knows I'm a sucker for some strings. Yes. There is an orchestra on a Manchester Orchestra record. Am I the only one who found that funny? Anyway, I love it. I know there were some naysayers, but I love it. I want the next record to be more raw, but I def can still listen to this record  from front to back at least once a week.
2. Jay-Z and Kanye West – Watch the Throne
DUH. OF COURSE THIS WOULD BE ON MY LIST. KANYESUS AND HOVA. Apparently there's going to be a Watch the Throne 2. UHOH. Also, Drake and Lil' Wayne said they couldn't release a collab record because everyone would compare it to Watch the Throne. Please. They can't hold a candle to Jay and Ye.
1. Toro y Moi – Underneath the Pine
Yup. I did it. Disagree? This record is awesome. Just listen to it (if you haven't already).
Also Notable:
Patrick Stump – Soul Punk
Panda Bear – Tomboy
Dale Earnhardt Jr. Jr. – It's a Corporate World
Balkans – Balkans
LOCAL RELEASES!
10. Modern Man – Walk Away
First saw Modern Man at El Burrito for a WUSC show. They blew my mind. Check this band out.
9. Risky Business – Walt Risky
Taylor's best release so far. Risky won the USC Battle of the Bands this year and opened for Sequoyah at Homecoming. Can you imagine being Sequoyah Technical Institute drunk while being Risky Business drunk? Apparently he broke contract and started cursing as soon as the show started. That's my boy.
8. Baby Baby – Money
Met these guys back in March. Awesome. Atlanta. A little far out for local, but give me a break. They're awesome. When asked about their genre, I call them Party Rock. And then the damn LMFAO song came out. So now I don't know what to call them. The last song on this record is money…ha.
7. Marshall Brown – The Blue Shades EP
Marshall lives behind me. He writes good ass tunes. He has an amazing voice. If you haven't heard his music or seen him live, you're messing up.
6. Say Brother – All I Got Is Time
I saw Tripp at Earth Fare yesterday. He told me his Christmas consisted of naps and tequila shots every time he woke up from one. He's a champion. This band is really damn amazing. I have an instant great mood every time I see them play. Another must see live in Soda City.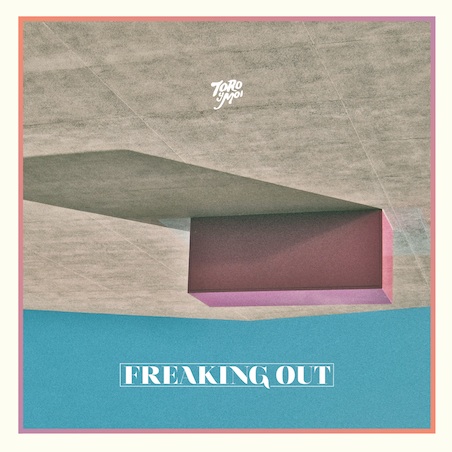 5. Toro y Moi – Freaking Out
Y so freak out Chaz? Lovin the dancy disco feel. Feels like some tastes of old Toro. I can play this EP over and over and over. Took me forever to get past the first two tracks, because I'd just keep playing them over and over again.
4. Clever Words – Nothing Ever Stays the Same, But People Never Change
Clever Words really stepped it up. This EP is leaps and bounds from where this band was last year. Dudes are kickin it up a notch. "Christy Said It Was Raining" is legitimately my favorite local song of the year.
3. Rejectioneers – 25 EP
BEN WALKER BEN WALKER BEN WALKER! So stoked for a full-length after this EP. It's killer. Ben's sexy voice just drips all over these tracks. Hear the magic.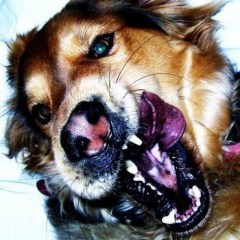 2. Coma Cinema – Blue Suicide
Mickey dropped a fresh one on us. This record is a really really good listen. It just has great continuity. I don't know how to write. It flows real good, y'all. Also check out that Elvis Depressedly stuff. You will not be sorry.
1. All Get Out – The Season
Finally. Also, I say it was worth the wait. The first time I heard this record straight through, my eyes kept widening more and more and more. The transition between "Let Me Go" and "Come and Gone" is one of the best transitions I have ever heard in recorded music. The production is amazing. The use of strings on this record is beautiful. But it's loud. And that's the main thing I wanted from this record. I got it. I'm happy. Write me another one.
Also Notable:
Ramphastos – Full Moon
Madi Diaz – Far From Things That We Know EP
The Sea Wolf Mutiny – The Last Season