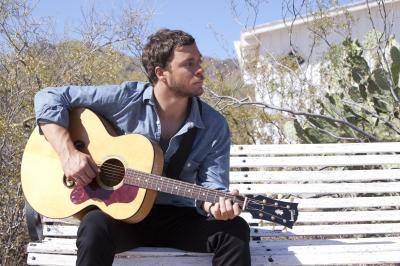 Amos Lee
ThursdayApril 28th
North Charleston Performing Arts Center
with The Watson Twins
Amos Lee is currently on tour supporting his new album Mission Bell and will be making his way to Charleston with The Watson Twins next Thursday, April 28th.  If you're one of those people that doesn't know Amos Lee, you are probably also one of those people that have heard his new single "Windows are Rolled Down" and just didn't know who it was.
If you were to judge Lee on the company he carries, you'd call him one of the finest artist of our generation.  On his latest release Lee was joined by SC native Sam Beam (Iron and Wine), Willie Nelson, Lucinda Williams, James Gadson, Priscilla Ahn, Pieta Brown and the musical backing of Calexico.  A list that isn't too shabby.  Then add in the fact that his biggest British admirer is Adele, who he'll be doing tour dates with later this year.
For the better part of the last 10 years The Watson Twins have been producing the finest alt country on the West Coast.  In 2006 they made a name for themselves with their album Rabbit Fur Coat with Jenny Lewis (Rilo Kiley, The Postal Service).  They are currently supporting their 2010 release Talking to You, Talking to Me and their brand new EP Night Covers. Night Covers is an EP of covers spanning five decades that includes songs from PJ Harvey, Bill Withers, Sade, The Turtles, Eurythmics and The Black Keys.
And here is the kicker.  We have TWO free tickets to give away to the concert next week.  All you have to do is be the first person to email Music@SceneSC.com with the answer to the following question.  Also include your name and telephone number in the email in case we need to get in touch with you.
Who is Amos Lee's biggest British admirer?